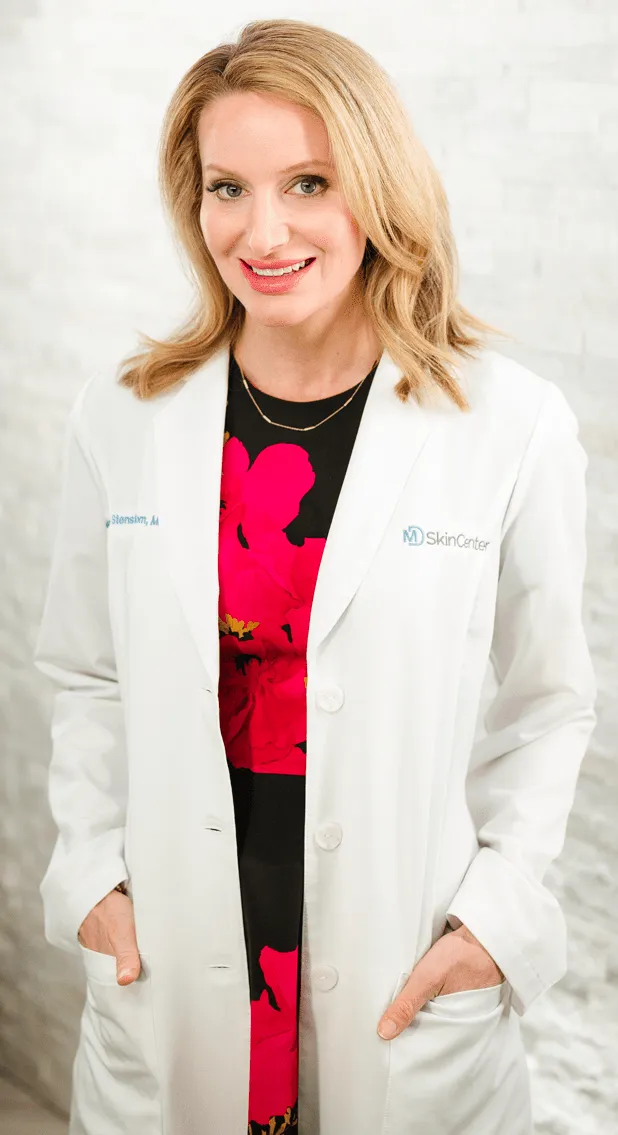 Meet Dr. Stenstrom
Past education, training, and experience:
Dr. Stenstrom is a board certified dermatologist. Originally from the Kansas City area, she graduated from the University of Missouri in Columbia with a degree in biological engineering and continued her studies at the School of Medicine in Columbia, graduating with honors. Upon graduation, she completed her transitional year internship at St. Joseph Hospital in Milwaukee followed by her residency in dermatology at the University of Wisconsin, Madison, where she served as chief resident during her final year. Shortly after completing her dermatology training in Madison, she achieved board certification and moved to Rockford where she practiced as a dermatologist for the Rockford Health System. During that time, she enjoyed forming relationships with patients and their families and established herself as the sole dermatologist for a significant segment of the community. Dr. Stenstrom enjoys serving the community by participating in several free skin cancer screenings annually. She also serves as an Assistant Clinical Professor for the University of Illinois, Rockford and takes great pleasure in mentoring young physicians and medical students interested in dermatology. Dr. Stenstrom is a member of the American Academy of Dermatology and the American Society for Dermatologic Surgeons.
Practice Philosophy: Active collaboration and customized treatment.
Dr. Stenstrom's practice philosophy is to combine evidence based medicine with advances in science to actively collaborate with her patients and provide customized treatment plans. She continues to do so at MD SkinCenter, where she provides care to patients of all ages in general dermatology, skin cancer treatment, cosmetic services and anti-aging and laser procedures.
Dr. Stenstrom is married with two young children and enjoys running and traveling. She is active in her local church and the Boys and Girls Club.
---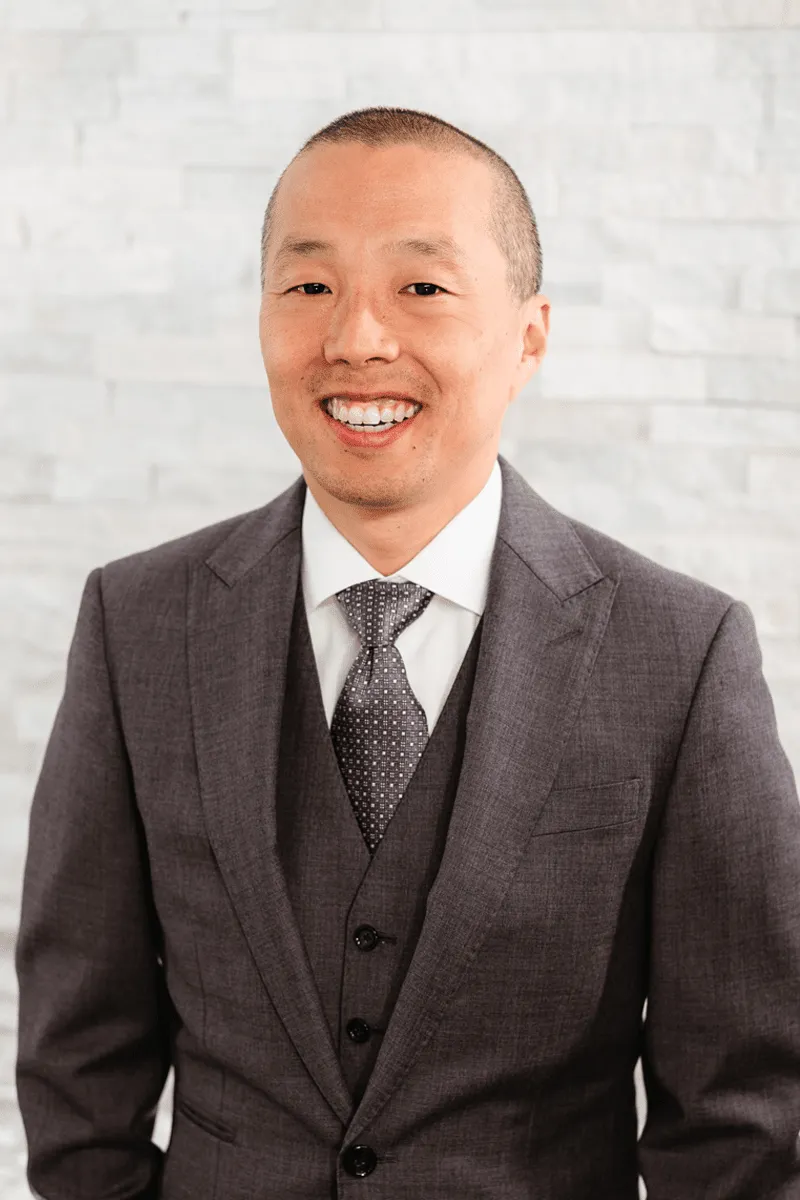 Meet Dr. Jun
Dr. Jun is a board certified head and neck surgeon specializing in facial plastic and reconstructive surgery with an emphasis in Mohs skin cancer treatment.
Past Education
Born and raised in the Chicago area, he graduated from Northwestern University. He continued his studies in medicine at the University of Illinois in Chicago during which he was awarded the American Heart Association research fellowship and served as president of his class. Upon graduating from medical school, he completed his residency at the University of Iowa which has consistently ranked among the top three head and neck surgery programs only to be rivaled by Johns Hopkins and Harvard.
Current Practice
Upon completing his residency, Dr. Jun moved to Rockford where he achieved his board certification and practices as the only surgeon in the region performing Mohs micrographic surgery for advanced optimal skin cancer removal. As a board certified head and neck surgeon, he can treat all disorders of the head and neck. He maintains privileges at all three hospitals in Rockford and is a diplomate of the American Academy of Otolaryngology/Head and Neck Surgery.
Practice Philosophy: An informed patient is a better patient
Dr. Jun has an affinity towards teaching. This has been evident in the past with multiple awards as the Resident Teacher of the Year. His fondness towards teaching is carried forward into his current practice. Committed to providing patients with the most effective and highest standard of medical care, he strongly believes that informing and educating patients is essential to exceptional medical care. To make the best medical decisions, his practice philosophy is to treat each of his patients as though they are family.
Dr. Jun is married and enjoys food and travel. He loves living in Rockford and participating in many of the year-round activities that the
region offers.
Education and Training
Undergraduate: Northwestern University
Medical Doctorate: University of Illinois, Chicago
Residency: University of Iowa
Board Certified: Head and Neck Surgery
---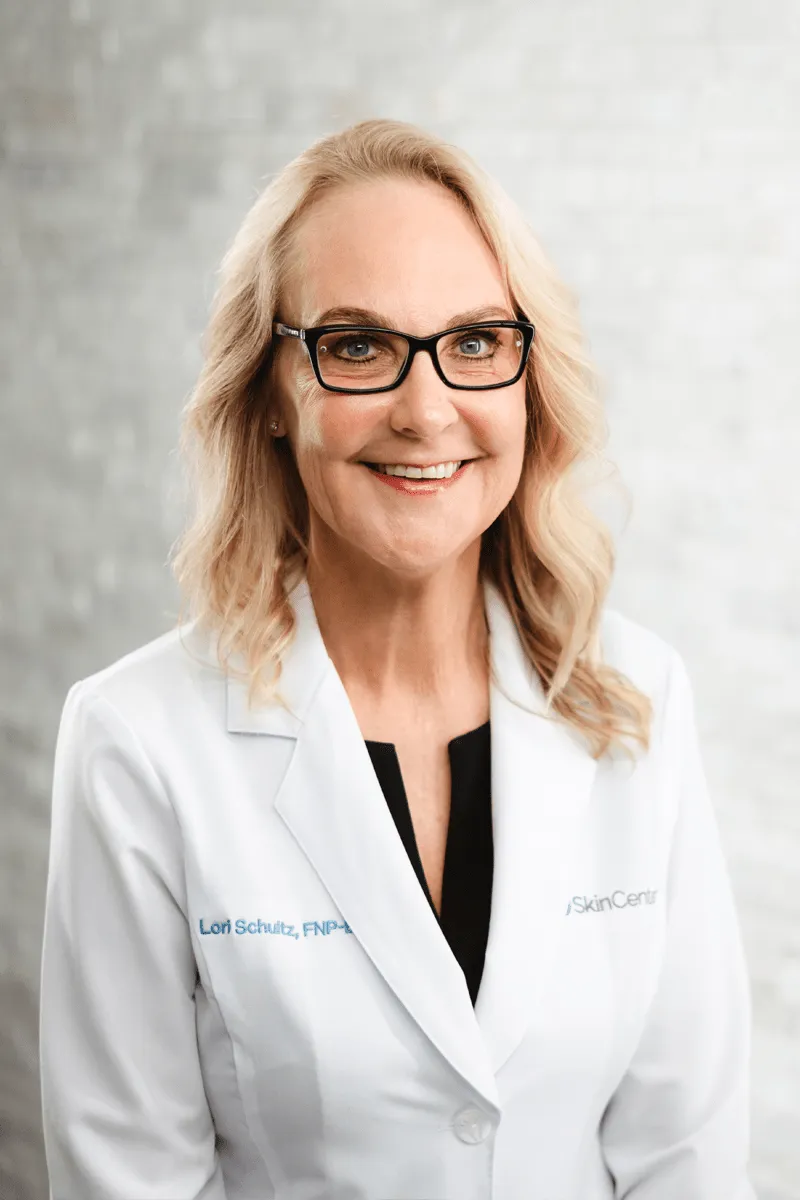 Meet Lori Schultz, FNP-BC
Lori Schultz is a Board Certified Family Nurse Practitioner through the American Nurses Credentialing Center. She earned her BSN and MSN from Northern Illinois University in DeKalb. Lori has been providing specialized care in dermatology over the last 18 years. Prior to that, she provided care in neurosurgery for two years and as an emergency room nurse for twelve years. At MD SkinCenter, she continues to focus her practice on medical and cosmetic dermatology.
Lori greatly enjoys getting to know her patients and building strong relationships with them. She spends time thoroughly listening to patients and loves engaging in dialogue. Lori strives to create a safe environment for patients to comfortably address their medical concerns and goals. With a passion for patient education, she believes in empowering patients with appropriate information to make informed decisions regarding their care.
She is currently seeing patients at our location in Rockford and at Rochelle Community Hospital Multispecialty Clinic and Freeport Specialty Care.
Having grown up in Amboy and raising her own family in Byron, Lori has deep roots in the region. She is married with three children who keep her active with many sports activities and events. When she is not cheering them on, she enjoys gardening and showing cattle.
---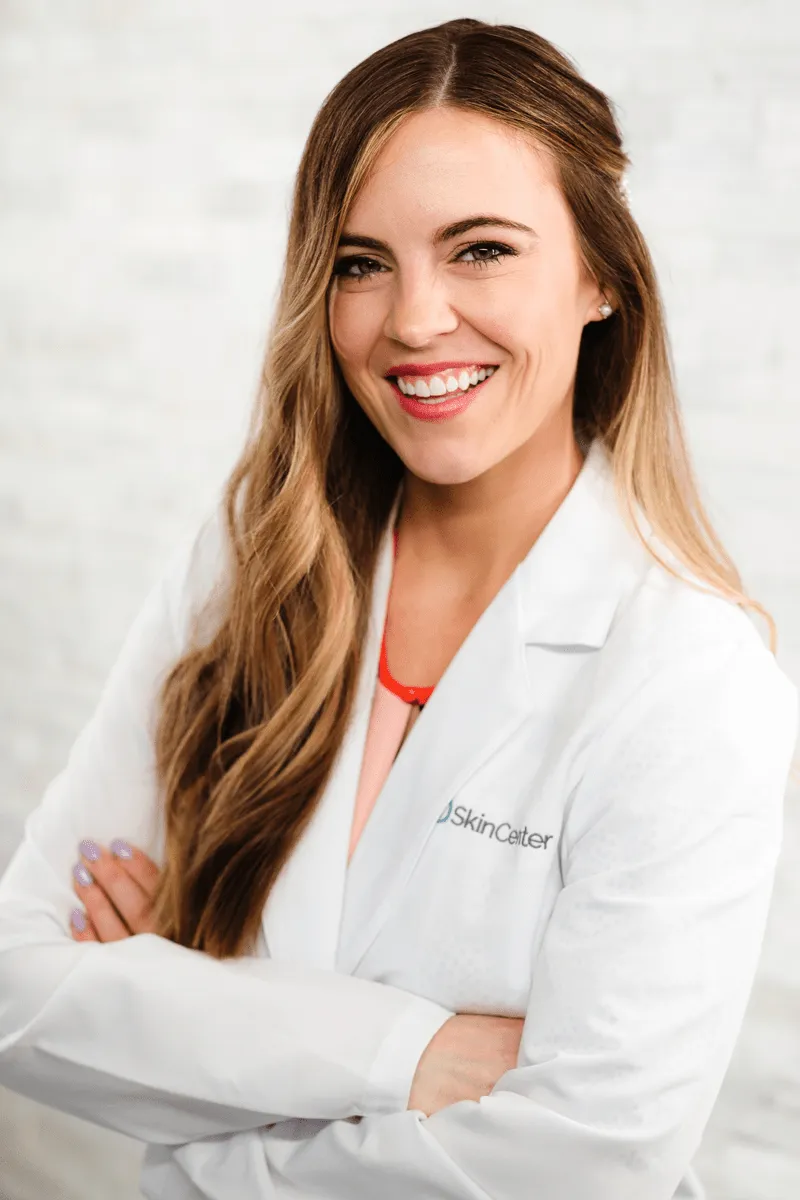 Meet Bryn Krause, NP-C
Bryn Krause is a Nurse Practitioner, Board Certified through the American Academy of Nurse Practitioners. She earned her BSN from the University of Illinois and continued her studies while working as an RN in Chicago as an RN at the world-renowned Lurie Children's Hospital and Northwestern Memorial's Department of Dermatology. She earned her MSN from Chamberlain College of Nursing, graduating with highest distinction, Summa Cum Laude, and was inducted into the prestigious international honor society of nursing: Sigma Theta Tau. She is a member of the National Academy of Dermatology Nurse Practitioners and The Dermatology Nurses Association.
Bryn enjoys working with patients of all ages and treating a variety of dermatologic conditions through individualized, evidence-based medicine. She also has a creative and artistic flare for cosmetic dermatology, with the goal of achieving results that are subtle and natural. Bryn strives to provide the highest standard of medical care and compassion to all her patients and enjoys forming long-lasting relationships with each of them.
Born and raised in northwestern Illinois, Bryn is thrilled to be back in the region. With an extensive background in community service, she regularly devotes time to volunteer work and inspirational speaking. In her spare time, she enjoys spending time with her family and friends, cooking, fashion-design, cheering for the Chicago Bears and being active.
---
Meet Heather Reese, NP-C
Heather Reese is a Board Certified Advanced Nurse Practitioner. She earned her BSN through Augustana College and her MSN through Olivet Nazarene University. As an Advanced Practitioner, she will be a specialized member of our physician-led team, collaborating closely with Dr. Stenstrom to provide excellent, comprehensive dermatologic care. She will be able to perform skin cancer screenings as well as diagnose and treat a wide variety of skin, hair and nail conditions. She brings 15 years of experience in critical care and has undergone rigorous education and training. Building relationships with patients is at the core of Heather's approach. She takes time to listen and educate patients, empowering them to make informed decisions about their care. Patients will appreciate her warm, approachable demeanor and benefit from her extensive knowledge in dermatology.
At MD SkinCenter, we believe that our team-based, collaborative approach is a key component of providing excellent quality of care. Each member of our team brings a unique set of contributions to patient care. If you are or have been a patient of ours, you can trust that you'll continue to receive the same expert care from Heather that you have come to rely on at MD SkinCenter. The patient is at the center of all that we do and we believe that Heather will help expand access for patients.
In her spare time, Heather enjoys outdoor activities, reading, pilates, traveling and being involved with her church community. She is a Rockford native and has been happily married to her husband of 14 years. They share a beautiful eight year old daughter and two year old Bernedoodle dog.
---
Meet Dalton Menke, PA-C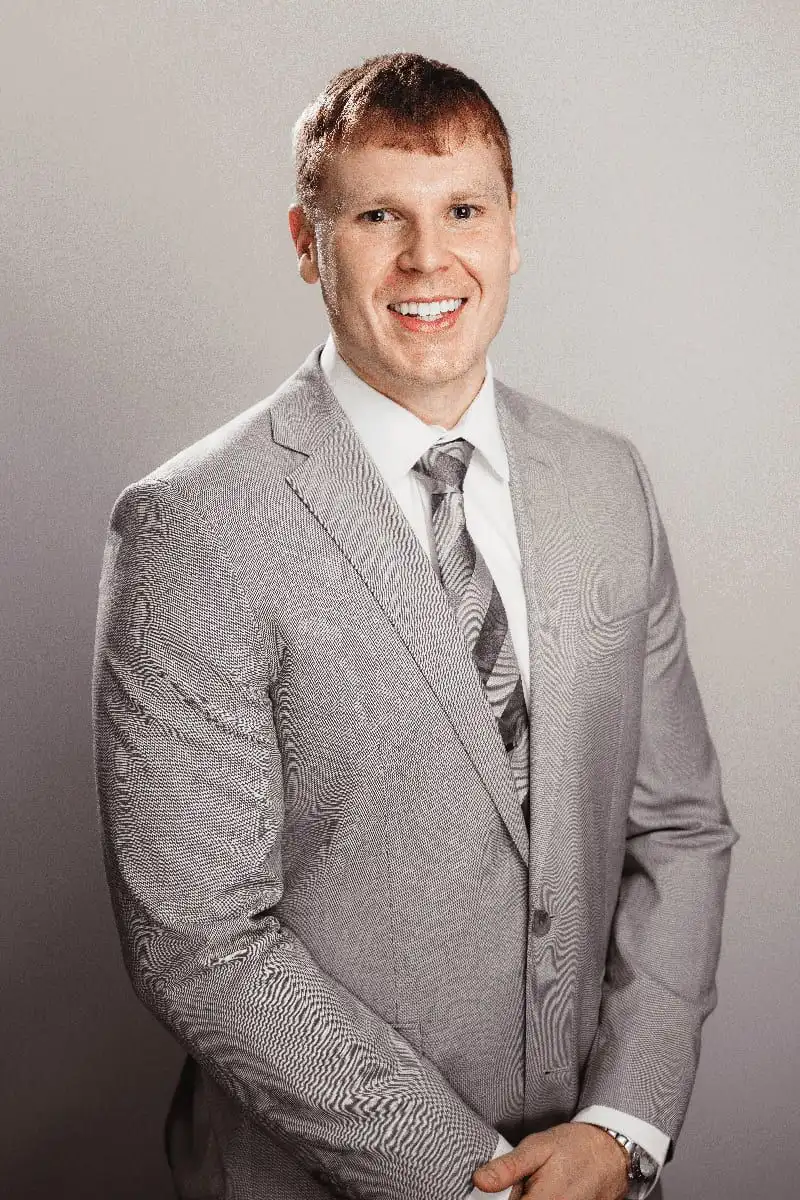 Dalton Menke is a Board Certified Physicians Assistant. He earned his undergraduate degree at UW-Whitewater in Biology while minoring in Business. He then earned his Master's of Science in Physician Assistant Studies from Carroll University which included rotations in Dermatology at Forefront Dermatology in Burlington, IA and General Surgery at Ascension Medical Group in Appleton, WI. He is an active member of the American Academy of Physician Associates.

As a Physicians Assistant, Dalton will be collaborating with Dr. Stenstrom to provide dermatologic care by performing comprehensive skin checks, creating acne regimens, assessing rashes, evaluation skin lesions, recommending cosmetic skin care routines, and performing surgical procedures. Dalton enjoys building relationships and working with patients to help them establish and achieve their healthcare and dermatological goals.
Dalton was born and raised in Winnebago and has strong ties to the Rockford area. He enjoys staying active, watching sports, traveling, cheering for the Iowa Hawkeyes, boating, and being with friends/family. He is very excited to be a part of the team at MD SkinCenter and give back to the Rockford community.